Just trying to get rid of 1-A Sinbad.
Previously I tried to use this scan to assert that Sinbad was ascending into something beyond the hierarchy but that doesn't work, this can just mean hes ascending to the higher realities and of course he doesn't know what that entails so this would still be unknown to him and this is more consistent with that I'll show later on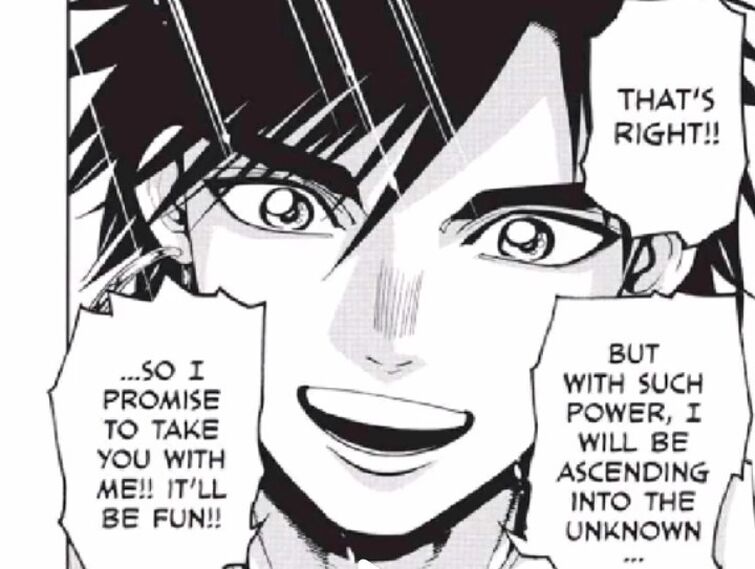 Next I tried to use this statement of him surpassing all the Gods, obviously Sinbad has surpassed them all but that just means he's stronger than them, for example TGEoMK can be stronger than Sinabd, doesn't make him 1-A.
Then I tried to say that David went higher than Sinbad and Sinbad caught up, looking into it it seems Sinbad never went to David's reality all he did was lower David's realities, the only time Sinbad ever damages David in the fight of 351-352-353 is when he catches him off guard. Sinbad never went as High as David, only lowering David to the same reality.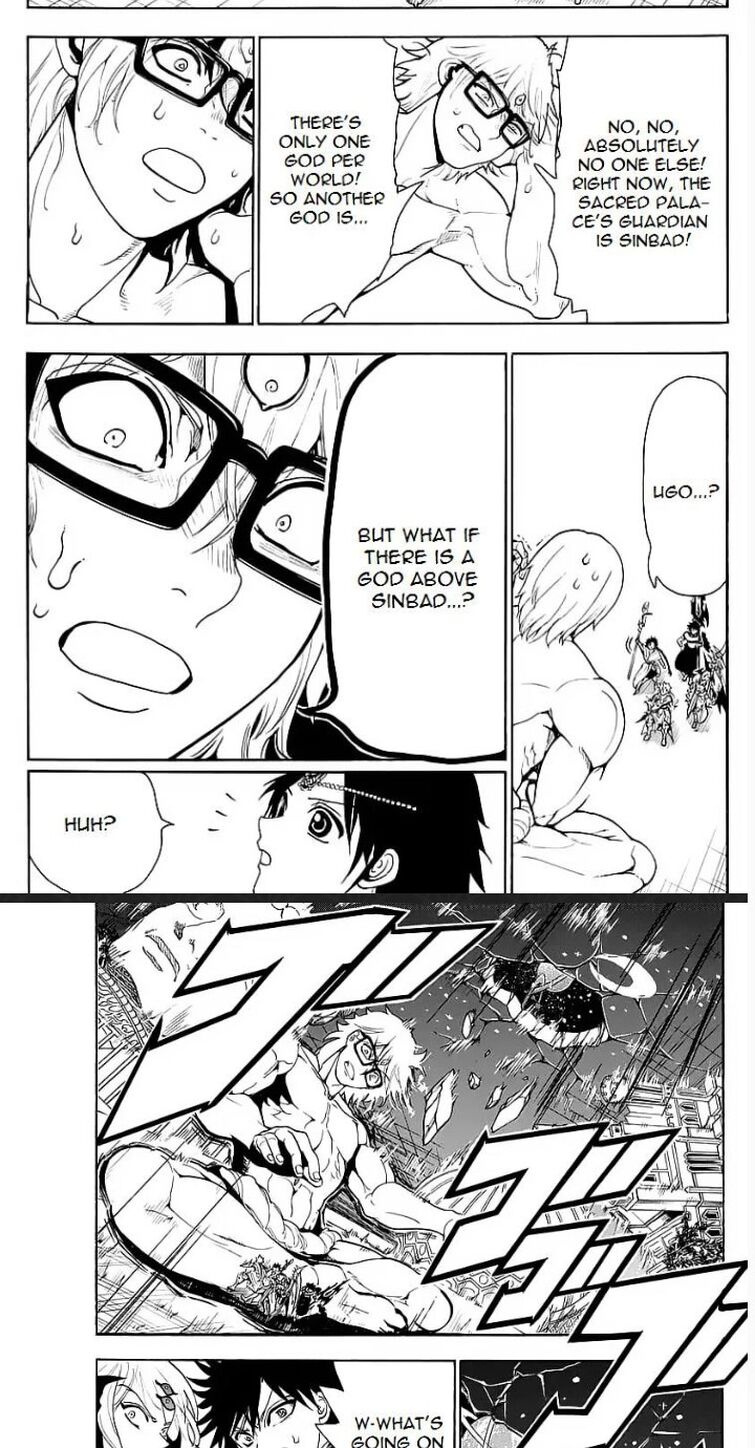 This is consistent because during some of his fights he is manipulating the hierarchy, which he wouldn't do if he's above it, the only people who are above the hierarchy is maybe David, not Sinbad.
So yeah man, Sinbad High 1-B, the only Magi Character that can be 1-A is David...
Conclusion: High 1-B Sinbad
Agree: Astral JeviL, Infinity Shun, The Narrator Of Narratives, Oblivion Of The Endless
Neutral:
Disagree:
Idfk: Meagboyo, Bernkastelll