I was checking the Naruto Part II profile's KCM key and noticed a glaring problem with the speed rating and justification for it. KCM Naruto is currently rated at FTL due to this:
Managed to blitz Lightning Armor A's fastest punch
A good deal of calculations have this feat rated as being many times the speed of light. But those are just completely wrong. They assume Naruto moved a few meters in the timeframe it took A to move a few centimeters based on this
scan.
https://i.gyazo.com/67124b1a1d1d9a29922fce4cac3faa83.jpg
But in truth, if you take a better look, you will notice there is a wall behind Naruto Naruto's original position.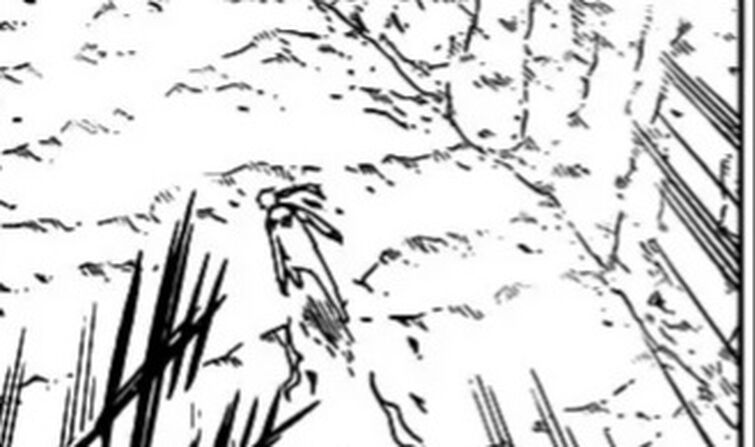 And in the next scan, we see A crashing into that wall in the same timeframe it took Naruto to get behind him in the first place.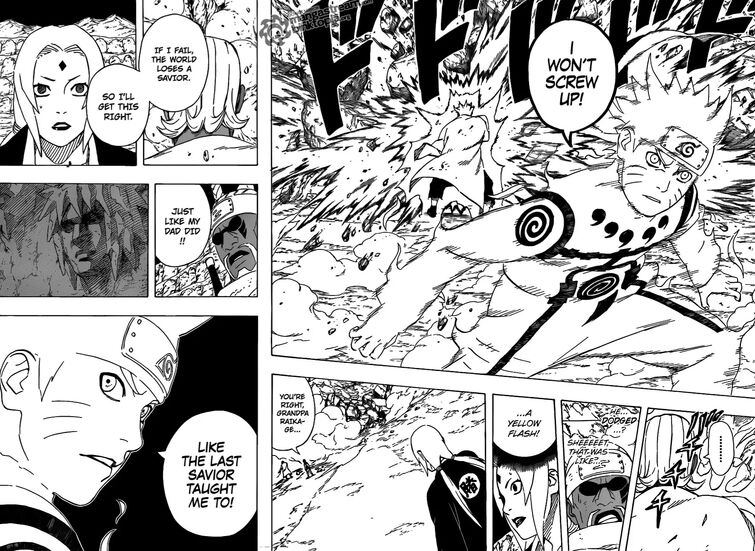 So what does this mean? Simple. That A moved a few meters in the timeframe that took Naruto to move a few meters too. Which means Naruto didn't statue or blitz the punch, this feat is just a regular dodge.
More evidence to support this is that we literally saw A keep up with Naruto the entire fight prior to this, which would make no sense if Naruto was many times faster than him.
Basically, KCM Naruto and all characters scalled from him should be downgraded to Relativistic.
Agree: @Ovy7 @Star King Instant Death Chad Demon Lord
Disagree: @Frtifx
Neutral: