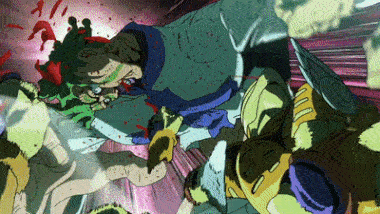 Summary
Bloodlust is the state of a character where the former doens't care to anything other than defeat/kill the opponent.
Characters who are on this state have no fear, and will not stop until the target is finished, even after being severly damaged.
there are some characters that are fully bloodlusted, but there are also others who only go in this state in some ocassions.
Notable Examples
DIO during his final battle with

Jotaro Kujo

(JoJo's Bizarre Adventure)
Evangelion units in their berserk modes
Super Buu (Dragon Ball)