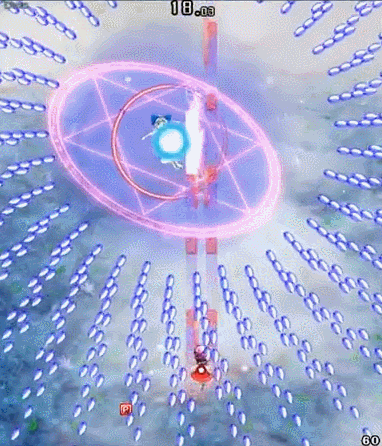 Summary
The ability to produce a large amount of projectiles at once, in order to overwhelm the target with the sheer amount of shots. Users of Danmaku may be able to alter the patterns of their shooting to make dodging additionally difficult.
Types
Different forms of projectiles can be used
Linear trajectories or curving shots
One-Directional, Multi-Directional, or Omni-Directional
May have more than one origin point
Limitations
Long-term usage may be strenuous for the user.
User may be incapable of controlling the trajectory of their projectiles, and might be limited to specific patterns.
Users