Jurassic World: Dominion Dominates Fandom Wikis - The Loop
Play Sound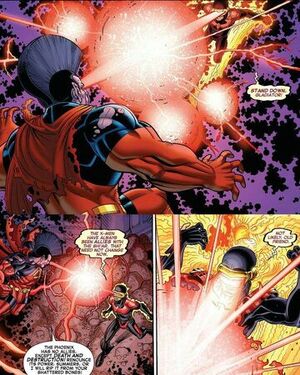 Summary
The ability to allow to influence and manipulate the emotions, including feelings, moods and their affects, of themselves, people, animals and other creatures, whether by increasing, decreasing, causing or otherwise channeling emotions, even manifesting the emotional energy to physical level.
Emotions have been described as discrete and consistent responses to internal or external events which have a particular significance for the organism. They are brief in duration and consist of a coordinated set of responses, which may include verbal, physiological, behavioral, and neural mechanisms.
In addition, relationships exist between emotions, such as having positive or negative influences, with direct opposites existing. The contrasting and categorization of emotions describes how emotions are thought to relate to each other.
Possible Uses
Positive emotions uses
Encourage allies (might also include improving their performance, recovery speed, fatigue relief, etc.)
Induce sympathy or love (might extend to luring an opponent to collaborate with you)
Convey emotions to others (analogous to telepathy)
Cause feelings of joy and happiness (might be used to disorient the enemy, or simply soothe someone unnecessarily angry)
Negative emotions uses
Weaken the enemy (via sorrow, guilt, regret)
Cause an opponent to forfeit (via fear)
Users