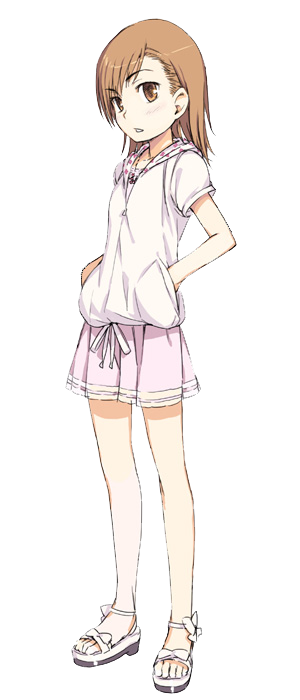 | | | |
| --- | --- | --- |
| " | You don't need a good reason to save a friend. If you want to save them, then save them. …I know someone who kept saying those stupid things even when he was driven to the brink of death, and he really did save over 10,000 people in the end. And that idiot that saved so many people is trying to save someone today like always. I know I can't stop him. No matter how much I don't want him to do anything dangerous, seeing him off with a push to the back is the sign of a good woman! | " |
| | ~ Mikoto | |
| | | |
| --- | --- | --- |
| " | There's no reason to fall off the cliff while bound by meaningless principles and ideologies. If you're reaching for the happiness you alone believe in, it's fine to choose the best arguments for the situation. It doesn't matter if you have to spit on your own words, as long as it all works out in the end. | " |
| | ~ Mikoto to Touma | |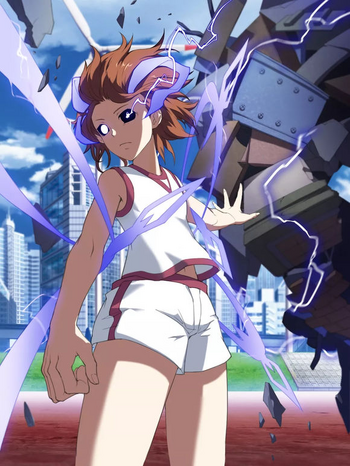 | | | |
| --- | --- | --- |
| " | You don't need a good reason to save a friend. If you want to save them, then save them. …I know someone who kept saying those stupid things even when he was driven to the brink of death, and he really did save over 10,000 people in the end. And that idiot that saved so many people is trying to save someone today like always. I know I can't stop him. No matter how much I don't want him to do anything dangerous, seeing him off with a push to the back is the sign of a good woman! | " |
| | ~ Mikoto | |
| | | |
| --- | --- | --- |
| " | There's no reason to fall off the cliff while bound by meaningless principles and ideologies. If you're reaching for the happiness you alone believe in, it's fine to choose the best arguments for the situation. It doesn't matter if you have to spit on your own words, as long as it all works out in the end. | " |
| | ~ Mikoto to Touma | |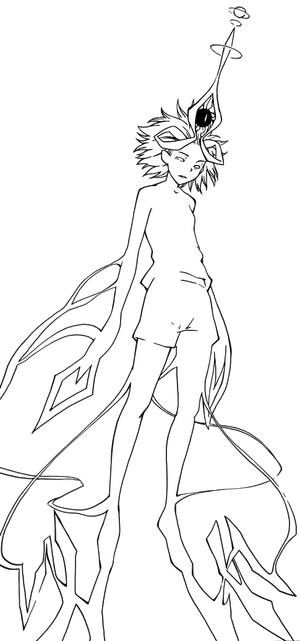 | | | |
| --- | --- | --- |
| " | You don't need a good reason to save a friend. If you want to save them, then save them. …I know someone who kept saying those stupid things even when he was driven to the brink of death, and he really did save over 10,000 people in the end. And that idiot that saved so many people is trying to save someone today like always. I know I can't stop him. No matter how much I don't want him to do anything dangerous, seeing him off with a push to the back is the sign of a good woman! | " |
| | ~ Mikoto | |
| | | |
| --- | --- | --- |
| " | There's no reason to fall off the cliff while bound by meaningless principles and ideologies. If you're reaching for the happiness you alone believe in, it's fine to choose the best arguments for the situation. It doesn't matter if you have to spit on your own words, as long as it all works out in the end. | " |
| | ~ Mikoto to Touma | |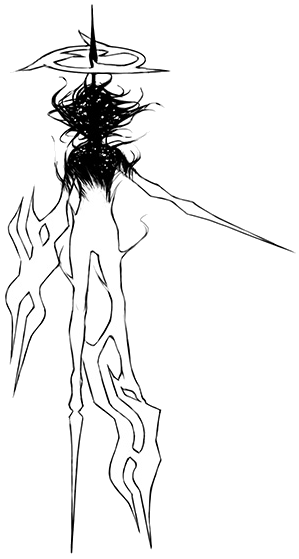 | | | |
| --- | --- | --- |
| " | You don't need a good reason to save a friend. If you want to save them, then save them. …I know someone who kept saying those stupid things even when he was driven to the brink of death, and he really did save over 10,000 people in the end. And that idiot that saved so many people is trying to save someone today like always. I know I can't stop him. No matter how much I don't want him to do anything dangerous, seeing him off with a push to the back is the sign of a good woman! | " |
| | ~ Mikoto | |
| | | |
| --- | --- | --- |
| " | There's no reason to fall off the cliff while bound by meaningless principles and ideologies. If you're reaching for the happiness you alone believe in, it's fine to choose the best arguments for the situation. It doesn't matter if you have to spit on your own words, as long as it all works out in the end. | " |
| | ~ Mikoto to Touma | |
Background
Misaka Mikoto is a major character in Toaru Majutsu No Index and the main protagonist of Toaru Kagaku No Railgun. She is a Level 5 Esper and the strongest electromaster in Academic City.
She is the third ranked Level 5 esper in Academy City, and has been nicknamed Railgun due to her signature move. Kamijou Touma coined the nickname Biri-Biri (ビリビリ?) (a Japanese onomatopoeia imitating the sound of electricity), while in the English dub she is referred to as "Bug Zapper" (or more usually, simply "Zapper"), and whenever the two meet, he usually calls her that, even after his amnesia.
She often shows an incredibly immature and selfish side and displays heavy tsundere tendencies when her crush, Touma, insults her. To add to this childishness, she is inclined towards cute things, most specifically, Gekota and Kill Bear merchandise. She likes frog merchandise, but only if it features Gekota.
Powers and Stats
Tier: 10-A, High 8-C with Iron Sand, 8-B with Railgun, 7-C with Lightning Strikes | 7-A, will eventually reach 6-C
Name: Misaka Mikoto, #3, Biri-Biri, Railgun, Ace of Tokiwadai, The Strongest Electromaster
Origin: Toaru Majutsu no Index
Gender: Female
Age: 14
Classification: Human, Level 5 Esper
Dimensionality: 3-D
Powers and Abilities: Genius Intelligence, Enhanced Senses (Her body constantly produces electromagnetic waves around her, making so she has no blind spots. She can also sense attacks even when blinded), Electricity Manipulation (Can cast lightning bolts on people. Can melt asphalt, concrete, and steel. Can shoot a lightning spear from her head. Can also release large electricity bolts from her hands. Can make electricity burst from her body on all directions to shook everything around her), Paralysis Inducement (Can paralyze people with her electricity), Light Manipulation (Can create flashes of lightning similar to stun grenades, blinding her opponents. Momentarily blinded someone's sight), Air Manipulation, Plasma Manipulation, Magnetism Manipulation (Can manipulate metal through her magnetism to attack people. Can trap people using concrete. Can create a shield of scrap metal. Can use magnetism to push herself towards walls), Iron Sand Manipulation (Can manipulate iron sand through her magnetism and use it to attack), Weapon Creation (Can create weapons made of iron sand that vibrates at high speeds. Can create multiple blades of iron sand), Duplication (Can create duplicates from iron sand), Flight, Surface Scaling (Can use magnetism to climb buildings), Hacking (Can hack electronic devices and bypass security measures. Can erase herself from footage in real time and reprogram robots on the spot), Weather Manipulation (Can create large thunderclouds. Can drop lightning strikes from the sky), Attack Reflection (Can bend away and reflect electron-based attacks), Statistics Amplification (Can increase her physical conditions by manipulating electricity through her whole body), Resistance to Electricity Manipulation and Poison Manipulation | All previous powers greatly enhanced, plus Accelerated Development (Passive; Physical Stats, Abilities), Physics Manipulation, Energy Manipulation (Can create a strange sphere of energy that operates under different laws of physics), Self-Destruction (Once she reaches her maximum output)
Attack Potency: Athlete level physically (Casually kicked a man hard enough to send him rolling into trash cans. Could keep up with Frenda), Large Building level with Iron Sand (Created a giant iron sand golem to fight against Doppelganger. Can easily slice through tanks and sever limbs of advanced Powered Suits), City Block level with Railgun (Superior to Kiyama, who vaporized a pillar with her vaporizing beam). Town level with Lightning Strikes (Can generate one billion volts lightning at will) | Mountain level (Produced a massive energy attack of 2 gigatons at 2% of her power), will eventually reach Island level+ (If not stopped by Touma, she would eventually reach 100% of her power, wiping out Academic City off the map)
Speed: Athletic Human by herself, with Massively Hypersonic+ reactions, Supersonic with Railgun (Can reach 1030 m/s with her Railgun), Massively Hypersonic with lightning strikes (Comparable to real lightning, which has average speed of Mach 1294) | Massively Hypersonic (Can travel through her own lightning)
Lifting Strength: Athletic Human. Class M with Magnetism | At least Class M
Durability: Athletic Human physically, Large Building level with Iron Sand shields | Unknown, likely Mountain level
Stamina: High (Can continuously fight after several injuries. Continued to destroy the facilities of the Level 6 Shift Project for days with barely any rest and still had energy to fight against Frenda, Takitsubo and Mugino afterward while taking several attacks and injuries from them)
Range: Tens of Meters | Dozens of kilometers
Standard Equipment: Coins (or any object for that matter) that she can use for her Railgun technique
Intelligence: Extraordinary Genius (As a Level 5, Mikoto is able to process information much faster than supercomputers from Academic City. Can speak a multitude of different languages fluently and is very creative and efficient when using her powers, manipulating iron sand in multiple ways, devising her infamous Railgun technique on her own and even coming up with new applications of her power in the spot, such as when she used her electricity to manipulate water vapor in order to fly. She is also capable of flawlessly hacking the extremely advanced security systems of Academic City which is 30 years ahead of the world)
Weaknesses: None notable | Appears to be a mindless beast and will self-destruct herself once it reaches 100% of her maximum output
Others
Notable Victories:
Notable Losses:
Inconclusive Matches: