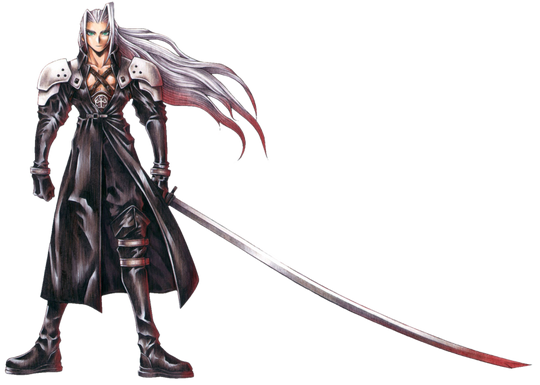 "

Mother

...They're here again. You should have ruled this planet. You were stronger, smarter. But then they came... Those inferior dullards... They came and took this planet away from you. But don't be sad, mother... I am with you now.
"
~ Sephiroth
| | | |
| --- | --- | --- |
| " | Whether your words... are lies created to deceive me... or the truth... that I have sought all my life... it makes no difference. You will rot. | " |
| | ~ Sephiroth to Genesis Rhapsodos | |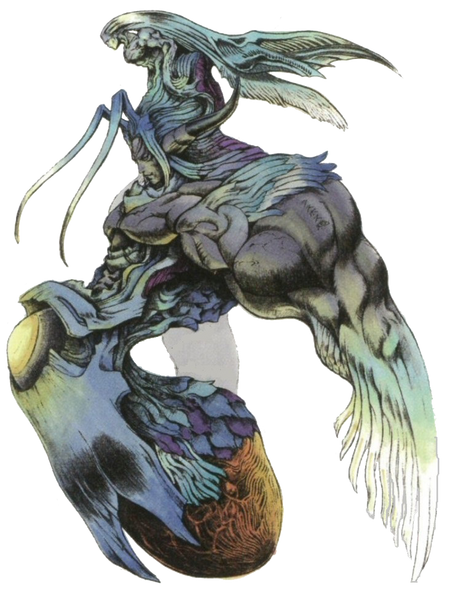 | | | |
| --- | --- | --- |
| " | And at the center of that injury, will be me. All that boundless energy will be mine. By merging with all the energy of the Planet, I will become a new life form, a new existence. Melding with the Planet... I will cease to exist as I am now... Only to be reborn as a 'God' to rule over every soul. | " |
| | ~ Sephiroth planning his ascension | |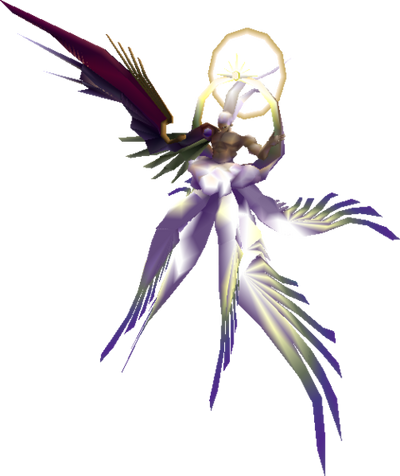 "
Estuans interius

Ira vehementi

Estuans interius

Ira vehementi

Sephiroth!

"
~ One Winged Angel Lyrics
Background
Sephiroth is the Main Antagonist of Final Fantasy VII and as well one of the main antagonist of the Final Fantasy franchise being as well one of the most iconic video game villains of all time.
after discovering his true origins as a genetic experiment by the company Shinra using the cells of the ancient lifeform Jenova that crashed on the Planet several years before in the small town of Nilbelhein. Sephiroth, one that was once a great, powerful and respect hero, eventually became mad and turned to a pure evil being and Considered himself, alongside his "Mother", as the ultimate living beings of the Planet and the true worthy rulers of it, making Sephiroth the most dangerous and powerful threat the world has ever seen yet.
Powers and Stats
Tier: At least 4-A | 4-A to 3-B, possibly Low 2-C, possibly far higher | 4-A to 3-B, possibly Low 2-C, possibly far higher
Name: Sephiroth
Origin: Final Fantasy (Final Fantasy VII)
Gender: Male
Age: Early to mid-20s (Crisis Core and Before Crisis) | Late 20s, physically early to mid-20s (FFVII)
Classification: 1st Class SOLDIER, Human Infused with JENOVA's DNA, Hero, Fallen Hero
Dimensionality: 3-D
Superhuman Physical Characteristics, Master Swordsman, Acrobatics, Energy Manipulation (can control his Spirit Energy to attain different abilities), Energy Projection (via Energy Blades, Waves and extended range with Draw Slash), Durability Negation (via Draw Slash), Life Manipulation (via Heartless Angel), as well as Healing and Regeneration Negation (Up to High-Low, possibly Low-Mid; Zangan mentioned that the wound Sephiroth inflicted on Tifa wouldn't heal with magic), Teleportation and limited Levitation (likely via Jenova's awakening abilities in him), Magic (via Materia to attain Elemental Manipulation of the Fire, Ice and Lightning variety), Barrier Creation (possibly via Materia, can create a shield to block attacks),Summoning (can materialize four large elemental Materia, resembling the Huge Materia. The first three attack enemies with Fire, Ice and Lightning Elemental Spells, while the fourth one assists Sephiroth with Healing, Damage Reduction via Barrier Creation and by Dispelling Enhancements of his enemies), Non-Physical Interaction (ghosts and spectral monsters aren't uncommon in the Planet)
All previous abilities, plus: Mind Manipulation, Spatial Manipulation and Possession (can enforce his will through those infected with Jenova Cells), Telepathy, Mind Reading, Memory Reading and Emotion Perception (Jenova can read the minds and emotions of others and Kadaj has been shown to be able to scan the memories of other people, an ability Tseng noted is rooted in Jenova herself), Illusion Creation and Perception Manipulation (Sephiroth can create very detailed illusions and, as seen with Kadaj and described by Ifalna, Jenova could trick a person's perceptions to make herself be seen as a person from their memory), Flight and Levitation, Telekinesis, Intangibility, Shapeshifting and Body Control (can transform the severed parts of Jenova into large monsters, copies of himself, unrelated people or simply use them as extensions), likely Pain Manipulation and minor Biological Manipulation (Kadaj can heal wounds and take away pain from a person, through physical contact, and give them back whenever he wishes. Given Kadaj is an extension of Sephiroth, and Sephiroth himself is the being who was inherited Jenova's abilities the best, it's possible he also has this ability), Large Size (Type 0 as Bizarro and Safer Sephiroth), Weapon Creation, Silence Inducement (Apart from magic, could use his powers to silence Tifa' voice at a critical moment), Immortality (Types 2, 3, 6 and 8. As long as there are Jenova Cells, Sephiroth can sustain his will through them and use them to build a new body) and Regeneration (Low-High, like Jenova, Sephiroth can use the Reunion to rebuild his body from fragments, even cells), Adaptation (like Jenova, through replication, he can grow and adapt to new threats and environments); stronger Energy Manipulation in the form of: Energy Absorption (absorbed vast amounts of knowledge and power from the Lifestream) and Energy Projection via new attacks with Additional Effects, Poison Manipulation and Time Slowdown (via Stigma), Transmutation into Frogs, Size Minimization and the Sadness Ailment (via Pale Horse), Healing (via Bizarro Energy), as well as stronger Life Manipulation (via Heartless Angel, which now affects several enemies who are considerably stronger than Zack Fair), Physical Attack Boost in the form of Additional Effects (as Safer Sephiroth his physical attacks inflict Paralysis and Blindness), Statistics Reduction (both the Frog and Small status reduce the enemy's offensive capabilities), Power Nullification (via the Silence and Frog status); Sealing (can block off external power streams and interferences, such as holding back Holy within the Planet's Core and prevent Aerith from healing Geostigma in Advent Children)
All previous abilities, plus: Extrasensory Perception (spirits are freed from the boundaries of the flesh, elevating the senses to a higher level and sensing the true nature of things) and Clairvoyance (like the Cetra, Sephiroth can perceive events and emotions anywhere on the Planet); Magic (no longer requires Materia and can use it naturally); , Elemental Manipulation (of the Fire, Ice, Lightning, Earth and Gravity variety), Durability Negation (via the Demi/Gravity Spells); Barrier Creation for Damage Reduction (via Wall) or as a proper shield (Sephiroth's barriers also conceal his presence, even from beings with extrasensorial abilities), Time Slowdown (via Slow) and Time Stop (via Stop), Petrification (side-effect of the Break spell), Sleep Inducement (via Sleepel); Power Nullification (via DeSpell); Death Manipulation (via Death Sentence), Soul Manipulation in the form of Soul Absorption (can consume the spirits of those overtaken by negative emotions or sins), Soul Destruction (Sephiroth's spirit can attack and destroy other souls, endangering even Cloud's very strong one) and minor Astral Projection (his soul can exist separately from his body and only failed to recreate himself in the physical world as one due to lacking the memories of his former self and later, and it's implied that if he regained the proper memories it would be possible), Limited Dimensional Travel/Pocket Reality Manipulation (can draw the party into a new realm where he uses Supernova), enhanced Telekinesis (via Meteor, with the Black Materia, and as part of Supernova), Explosion Manipulation, Heat Manipulation, Radiation Manipulation and Matter Manipulation (via Supernova. A variant of the last effect is attained via the Flare spell)
All previous abilities, plus: Immortality (Types 1, 2, 3, 4, 6 and 8) and Regeneration (Mid-Godly, Sephiroth's body can be built from simple Jenova Cells and his spirit, which also contains his mind, consciousness, memories and self, can remain active without his body and it came back after being destroyed by Cloud, acknowledging that even if it was gone it will keep coming back so long it is remembered by someone. With his soul alone, Sephiroth can spread his influence to return), Resurrection (with Jenova Cells he can recreate a body in the mortal world); Incorporeality (his body is composed just from his spirit and Negative Lifestream anchored by Jenova Cells), Self-Sustenance (Types 1, 2 and 3), Avatar Creation (Kadaj, Yazoo and Loz, his Remnants, are physical manifestations of his spirit, unwittingly submitted to his will), Disease Manipulation (via Geostigma and Negative Lifestream), enhanced Soul Manipulation (those infected with Geostigma will become part of the Negative Lifestream when they die), Summoning/Energy Manipulation (can call forth and control Negative Lifestream, which can infect others. Should be able to summon Shadow Creepers), Empathic Manipulation (can bring out the hatred in others, and those with negative emotions are more susceptible to be infected with Geostigma), Fear Manipulation (the Negative Lifestream, and by extension his presence, made Yuffie panic), True Flight; Weapon Creation (can materialize the Masamune at any time); stronger Mind Manipulation (Those infected with Geostigma can be subjected to Sephiroth's control and influence, having become strong enough to slightly overpower Cloud's strong mind and influence him)
Attack Potency: At least Multi-Solar System level (even while holding back, Sephiroth was able to easily defeat Zack Fair which fight is described to make them forget that they are the exact same rank, who had been growing far stronger since the last time he defeated the Summon Bahamut Fury who is able to create a dimension containing two planets, a star and many other stars, which makes Bahamut Fury this powerful) | Multi-Solar System level (After falling into the Lifestream, he has become massively more powerful than his previous state in power. is able to create Supernova, a attack which is able to create a explosion large enough to be seen outside the Milky way and destroy a entire alternative reality which contains many stars inside it) to Multi-Galaxy level, possibly Universe level+ (Said realm is large enough to contain not only the Milky Way, but also several other galaxies inside it and possibly be universal sized) | Multi-Solar System level to Multi-Galaxy level, possibly Universe level+(Stronger than before. despite holding back alot, he had full control during his duel with Cloud, who has also grown far stronger than his previous encounter with Sephiroth. Yoshinore Kitase, Advent Children producer, stated that nothing in the universe of Final Fantasy VII can suprass Sephiroth in power)
Speed: Massively FTL+ (Even at his weakest, he is capable of outpacing Zack who is superior to Bahamut Fury who is this fast) | Massively FTL+ (Far faster than his pre-lifestream fall state. his Supernova flied past 17 Galaxies) | Massively FTL+ (Far superior than before and kept up against Cloud who is faster than his previous state during the events of Final Fantasy VII where he was able to keep up with Sephiroth's forms)
Lifting Strength: Class G (Should be superior to Tifa who can casually lift monsters such as the weapons)
Durability: At least Multi-Solar System level (completely unnafected by Genesis attacks on him during their training and Zack was uncapable of dealing with any last damage on him) | Multi-Solar System level to Multi-Galaxy level, possibly Universe level+ (is able to easily tank the blast of his own Supernova and the dimension collapsing because of it) | Multi-Solar System level to Multi-Galaxy level, possibly Universe level+ (far stronger than before)
Stamina: Extraordinarily high. Sephiroth's biology enhanced by Jenova Cells allow him to use abilities constantly without exhaustion and his Magic source having come from the Lifestream itself give him a constantly replenishing pool of magic. In physical confrontations, he has been shown to outlast both Zack Fair and Cloud Strife in his respective fights without any signs of visible effort, much less of fatigue. Possibly Infinite in Advent Children, as after his resurrection he is beyond the need a biological body, ascending to a separate spirit from the Lifestream, considering a physical existence to be "limiting".
Range: Extended melee range with the Masamune, much higher with magic and other special skills. Planetary with the Black Materia, Psychic Abilities, and the Negative Lifestream. Interplanetary with Supernova.
Masamune: Sephiroth's iconic sword. A nodachi with an extremely long blade that is said only Sephiroth may wield. While the origins and exact nature of the blade are a mystery, the blade has shown supernatural properties on occasion, such as extreme durability capable of clashing with Genesis magic-infused rapier without problems and inflict a wound on Tifa that Zangan stated would not heal with magic.
Materia: Rarely, the Spirit Energy of Lifestream may be particularly abundant in an area on the Planet's surface, and for years it can concentrate in that certain spot to then condense and crystalize, eventually becoming Materia. In the modern day, the Shinra Electric Power Company artificially manufactures Materia through their extraction of Mako, the term they've given to the Spirit Energy they've extracted through reactors. Contained in it is the wisdom of the Cetra, an ancient race who were spiritually connected to the Planet and knew how to access its powers. Materia allows the access to this knowledge to be able to call upon those powers, just like the Cetra did, in many ways, most notably Magic. There are different kinds of Materia, represented by different colors: green (Magic), red (Summoning), yellow (Commands), blue (Support) and purple (Independent). Materia can be equipped in many different ways: Cloud and the party slot them into their weapons and armor, Vincent can additionally put them in keychains attached to his guns, Zack can carry up to six in his person, while the Remnants of Sephiroth, due to their nature, can absorb them directly into their bodies.
Black Materia: A mysterious, one of a kind, Materia that dates to the time of the Cetra. This Materia grants the user the power to cast the ultimate destructive spell: Meteor. It also has a counterpart in the form of the White Materia and Holy, the ultimate protective spell. Sephiroth plan revolved around obtaining the Black Materia to use its magic and create a massive wound in the Planet the Lifestream would overflow to heal it, and put himself at the center of that process to absorb all the Planet's life and knowledge, absorbing everything as part a part of himself and becoming a god.
Materialized Masamune: When Sephiroth was tossed into the Lifestream, during the Nibelheim incident, the original Masamune was lost, however, Sephiroth could materialize copies of the blade from his power for his several controlled bodies to carry, as well prepare it for his personal use to fight Cloud in the climax of Advent Children.
Intelligence: Genius. Renowned as a brilliant tactician and fighter during his days as a 1st Class SOLDIER, Sephiroth is an unparalleled swordsman and a legendary war hero who ended entire conflicts virtually single-handedly. As SOLDIER's top warrior he has immense amounts of experience and knowledge from fighting all sort of enemies in many different missions and facing many dangerous situations. Aside from his military talent, Sephiroth is shown to have noticeable scientific intellect, managing to read and understand the entirety of the library in the Shinra Mansion in a matter of days. Said documents were reports on the Jenova Project by Professor Gast Faremis, a scientific genius above Hojo, and Professor Hojo himself, with Sephiroth's incorrect conclusions being due to the outdated nature of the documents. After his fall to the Lifestream, he absorbed large amounts of knowledge from it, learning secrets about the Planet and the Cetra, obtaining an understanding of the nature of the Planet itself, the cycle of life and death, and forbidden secrets such as the White and Black Materia, and the Magic they held: Holy and Meteor. Most noticeably his newfound knowledge and power enable him to use Magic without having to borrow the power from the Planet nor knowledge from the Cetra using Materia as a medium. In the end, his plan went through smoothly until the very end and casually manipulated the heroes through the story for his needs, frequently tormenting Cloud simply for his own amusement.
Weaknesses: Sephiroth very rarely has been hard-pressed in battle and thus is extremely arrogant and sure of his own strength, because of this, more often than not, he will rarely give his all during a fight, prolonging encounters he could have finished quickly. The insanity after realizing the origins of his existence and misinterpreting his purpose in the world only aggravates this sense of superiority and overconfidence. After relinquishing parts of his own self, following his defeat in the Planet's Core, his hatred for Cloud reached obsessive levels, and he's more focused on making him suffer than accomplishing his goals.
Notable Attacks/Techniques:
Key: Pre-Lifestream fall | Post-Lifestream fall | Advent Children
Others
Notable Victories:
Notable Losses:
Inconclusive Matches: