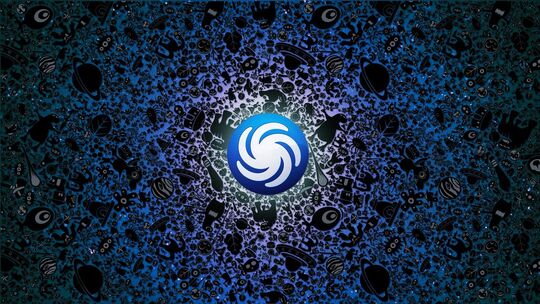 | | | |
| --- | --- | --- |
| " | How will you create the universe? | " |
| | ~ Spore tagline | |
Summary
Spore is a evolution-based franchise created by Maxis/Eletronic Arts which involves around creating your own creature which then evolves among many million years until founding it's maximum at the Space Stage where it can be the most powerful empire at the Galaxy.
Spore has also many canon spin offs such as Spore Hero and Spore Creatures for both taking place in the same Galaxy but there's also the non-canon DarkSpore.
Spore is very well known for it's creature creator ability and it's fun and memorable gameplay.
Power of the Verse
The Spore verse is suprisingly pretty powerful for a sandbox franchise. the start the game has not much feats, but we start with a powerful asteroid explosion which can be seen outside the planet. later, the creatures are Wall level as they are capable of easily klling down animals of their size and even epics. the universe truly peaks at the space stage and their god tier, Spode, with the space stage being mostly multi-solar system level captains and technology and Spode who is treated as the ultimate being.
Spore Hero is also decently powerful as the Hero and Zarknator being planetary in power to possibly even galactic levels of power.
Calculations
Attack Potency
Speed
Supporters/Neutral/Opponents
Supporters
Neutral
Opponents
Profiles
Original Game
Spore Hero
Spore Creatures
Weapons
Planet Buster

Spor-o-Mega
Gallery