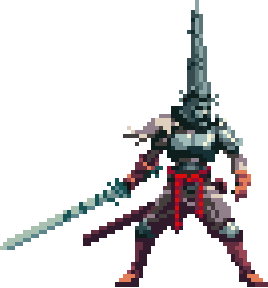 About me
There isn't much to say here. I'm just someone who likes nerd stuff like anime, manga, comics, web/light novel, movies, games, etc. And I'm also an admin here as you can see, so feel free to ask me anything.
To Do List
Homestuck
Touhou
TES (maybe)
Xelee Sequence (maybe)
Overlord
The Eminence in Shadow
Tensura
SCP
One Piece
DnD
To Aru
Pages I've Made
Page Count: 256
Bleach
Medaka Box
Cthulhu Mythos
Outer Gods (Cthulhu Mythos)
Her Tears Were My Light
DC Comics
Marvel Comics
BOFURI
Instant Death
Dragon Ball
UQ Holder!
Shinza Bansho
Maou Gakuin
Blasphemous
Metroid
Monster Girl Encyclopedia
Murasakiiro no Qualia
God of War
Halloween
Hololive
Gods (Hololive)

Hakos Baelz
Fire Force
Tensura
Pokémon
Uzumaki
Dungeons & Dragons
Grappler Baki
A Wild Last Boss Appeared
Mob Psycho 100
Sony Marvel Universe
Manifold
Predator
IMSCARED
Touhou Project
Homestuck